1. Plug the USB Type Mini side of the wire into the microphone and the other USB end into the podium block.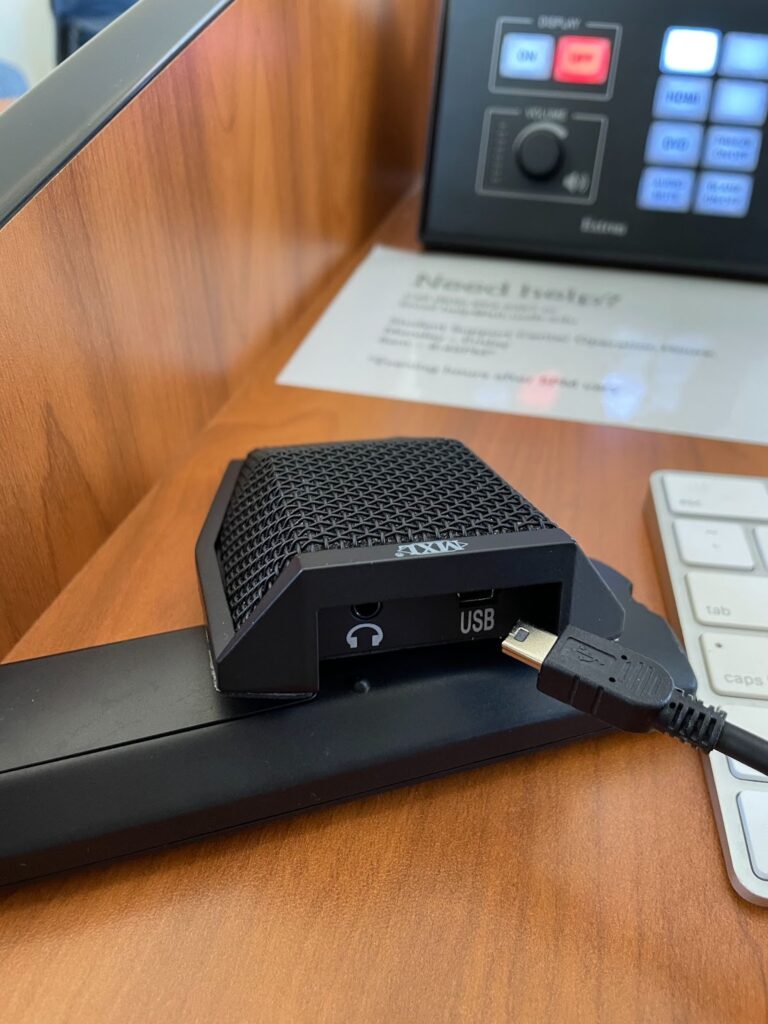 2. The connection should look like this: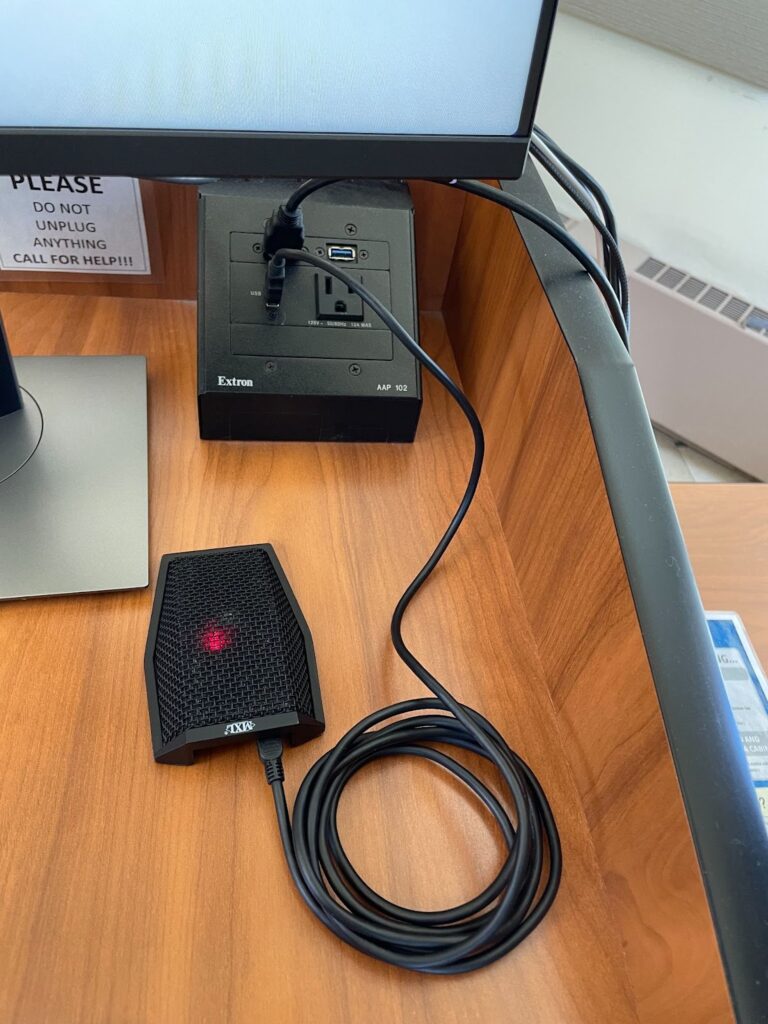 3. Open Zoom on the computer.
4. Login in through the SSO option at the bottom.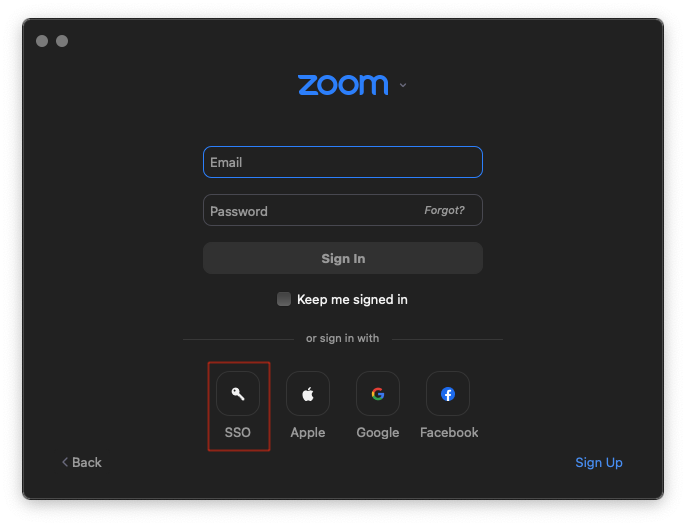 5. Type in "ucsb" to fill in the .zoom.us field if it doesn't take you straight to log in on the browser.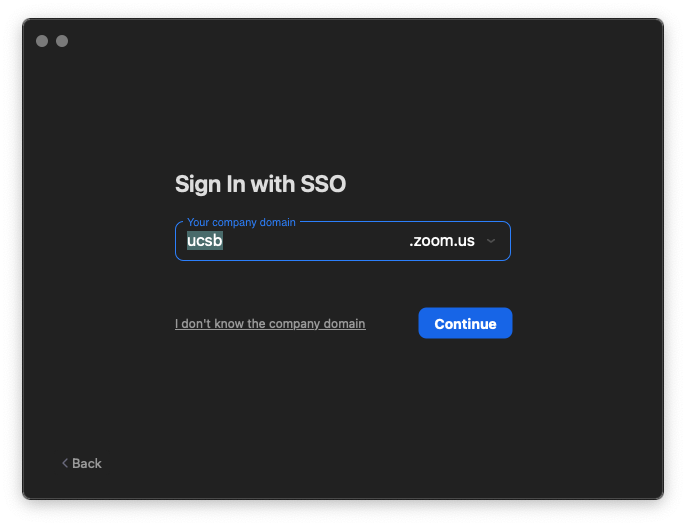 6. After clicking "Continue", it should take you to a browser to log in through UCSB.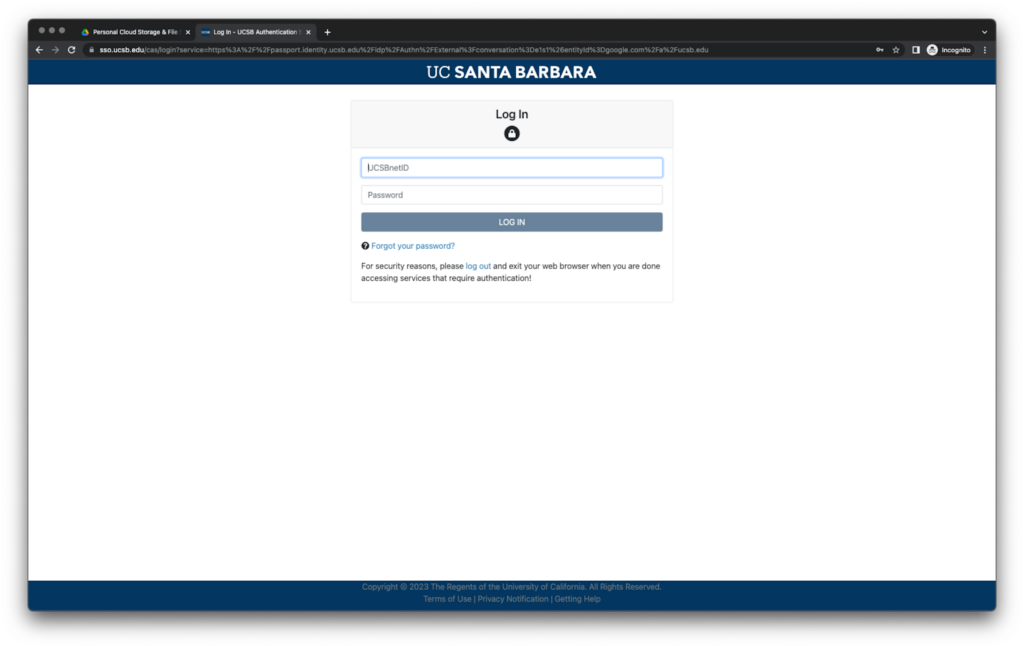 7. Click "Open zoom.us".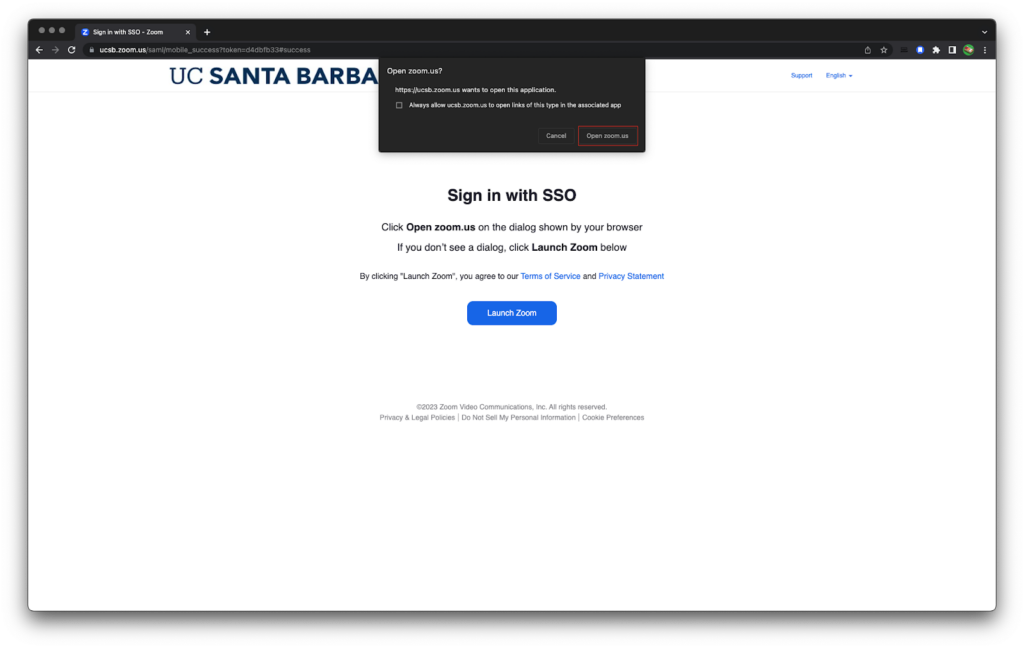 8. This will open Zoom and you will be logged in to your UCSB account.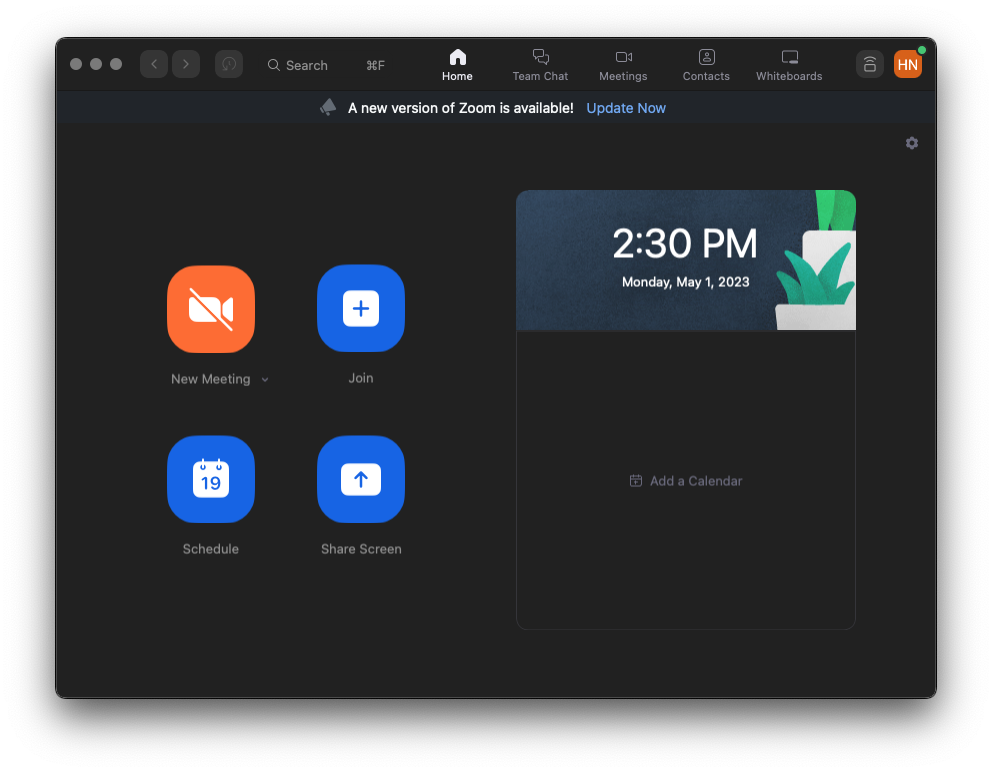 9. Start a new or scheduled meeting.
10. Under the "Select a Microphone" section, select "USB audio CODEC".